When Is The 2023 Genesis GV70 Release Date?

Shop 2022 Genesis GV70 SUVs In Atlanta, GA
If the first-ever 2022 GV70 has you excited for the 2023 Genesis GV70 release date, here's what we know so far. The Genesis GV70 was all-new in 2022 and immediately began turning heads with its 375 available horsepower, athletic style, aggressive front grille, and advanced technology. To meet the all-new GV70 in person and hear more about what the 2023 Genesis GV70 concept might bring, swing by our Genesis dealership for a test drive and tour of the current model lineup.
2023 Genesis GV70 Specs and Features
The 2022 GV70 comes standard with a 300 horsepower 2.5-liter turbocharged four-cylinder engine. When you want to feel the rush down your favorite on-ramp or windy road, ask if the twin-turbo V6 with 375 horsepower and intoxicating throttle response is in our new Genesis specials. If you're wondering what to do when your lease ends and thinking about an SUV that offers true sport performance, the 2023 GV70 release is a date you want to circle on your calendar.
When you want an AWD SUV that can take you further, the Genesis GV70 fits the bill. The 2022 GV70 is RWD until it needs to switch to AWD. Under everday driving, 100 percent of the power is sent to the rear axle until the vehicle detects a loss of grip or low traction conditions. At this point, up to 50 percent of the vehicle's power can head to the front wheels for even power distribution.
The current 2022 GV70 is available in two trim styles that differ based on the engine you select:
2022 Genesis GV70 2.5T AWD
2022 Genesis GV70 3.5T AWD
This five-seat SUV sits on a 113.2-inch wheelbase and measures 185.6 inches in total length. The vehicle measures 75.2 inches in width and 64.2 inches in height. Since the vehicle was all-new in 2022, we do not expect a 2023 GV70 redesign and anticipate similar dimensions in the new model.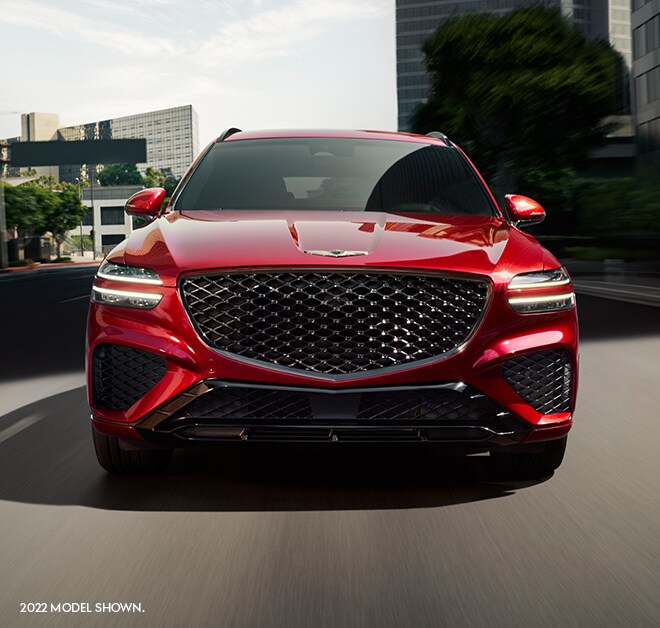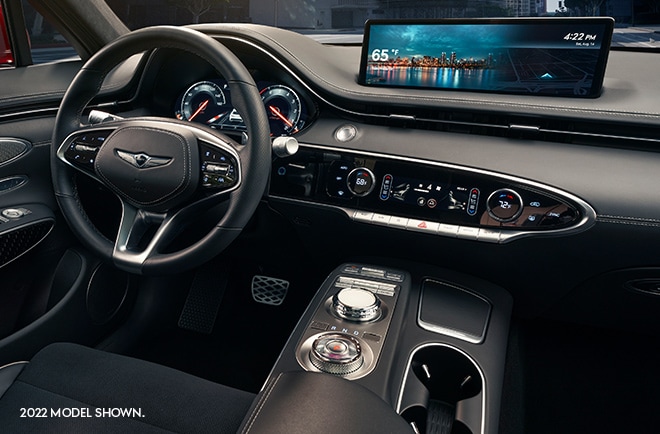 Genesis GV70 Design
The design of the 2023 GV70 release is expected to remain consistent with the current 2022 model lineup, which includes an available dual sport exhaust with large circular outlets.
If you're looking to tailor your drive to your conditions, the GV70 can change its character via the drive mode select dial on the center console and electronically controlled suspension.
Flowing lines throughout the vehicle create a harmonious design language between interior and exterior. The cabin features spin-brushed aluminum trim for a sleek and sporty aesthetic. If you ever bump a side-view mirror when pulling into a parking garage, you'll find a wide selection of replacement Genesis parts for sale at our dealership. You can also order new Genesis auto parts online through our website.
2023 Genesis GV70 Interior and Tech
The 2022 GV70 pulled onto the scene with a driver-centric interior, and we predict the 2023 Genesis GV70 features to be in keeping with that experience. Currently, the 2022 GV70 is equipped with a horizontal touchscreen that controls the vehicle's HVAC system for an intuitive experience.
The 2022 GV70 for sale comes with the advanced safety of a Smart Cruise Control with Stop & Go, the convenience of a 14.5-inch HD screen, and everything in between. A 12.3-inch 3D Digital Gauge Cluster keeps you informed of pertinent driver information with clear readouts that enhance your drive.
One of our favorite features on the 2022 GV70 that we expect to see repeated on the 2023 GV70 release date is an available surround-view monitor that shows a 360-degree view of your vehicle. This system helps eliminate blind spots when you're on the move and maneuver in/out of tricky parking spaces when you reach your destination.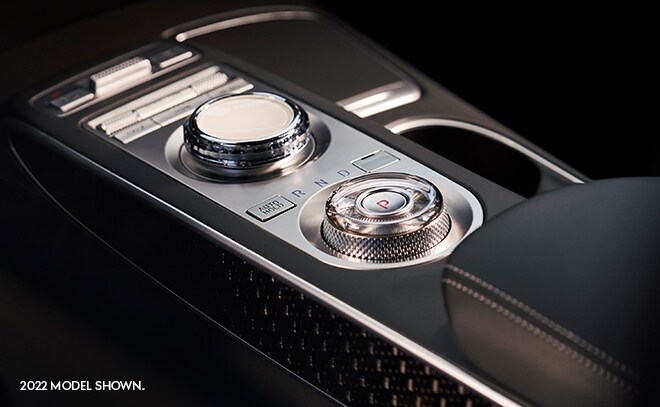 Frequently Asked Questions
At the time of writing, we expect the 2023 Genesis GV70 release to be in the second half of 2022. Please contact our Genesis sales department to learn more about the 2023 GV70 release date. We can add your contact information to our notifications list and keep you updated on the 2023 GV70 release and how to reserve yours.
The 2022 Genesis GV70 was all-new and was quick to win awards and accolades. We don't anticipate a 2023 GV70 redesign and expect the features to be similar to what is available on the 2022 GV70. This includes an innovative safety suite, advanced touchscreen displays inspired by aeronautic design, and an intuitive climate control system.
The current 2022 GV70 comes with a choice of engines, and we expect the 2023 lineup to have similar offerings. A 2.5-liter turbocharged four-cylinder engine with 300 horsepower is standard, but a 3.5-liter twin-turbo V6 with 375 horsepower is also available. We don't currently know if there will be a 2023 GV70 hybrid.
2023 Genesis GV70 Changes and Expectations
If you're eager to learn more about what's coming on the new 2023 Genesis GV70 for sale, we invite you to contact our sales department. An associate can give you the latest information on when the 2023 GV70 will be released, how to receive updates, and how to reserve yours.
During your conversation, ask about the available Remote Image Capture function on the 2022 GV70. This nifty feature lets you check in on your vehicle with your smartphone with real-time snapshots of your car.
---
---