We've got to hand it to you. Deciding between the sport-focused Genesis G70 and the sport-touring Genesis G80 is going to be a tough decision. To help with the impossible, the team at Genesis Atlanta has put together this Genesis G70 vs. G80 comparison guide so you can quickly determine which world-class luxury sedan is right for you. Now, if you're wondering what the differences are as you review the entire class of Genesis sedans, you can also view our 
Genesis G80 vs. Genesis G90
 page. Continue below to learn more about how the Genesis G70 and Genesis G80 share center stage (while fighting ever so slightly for the spotlight).
---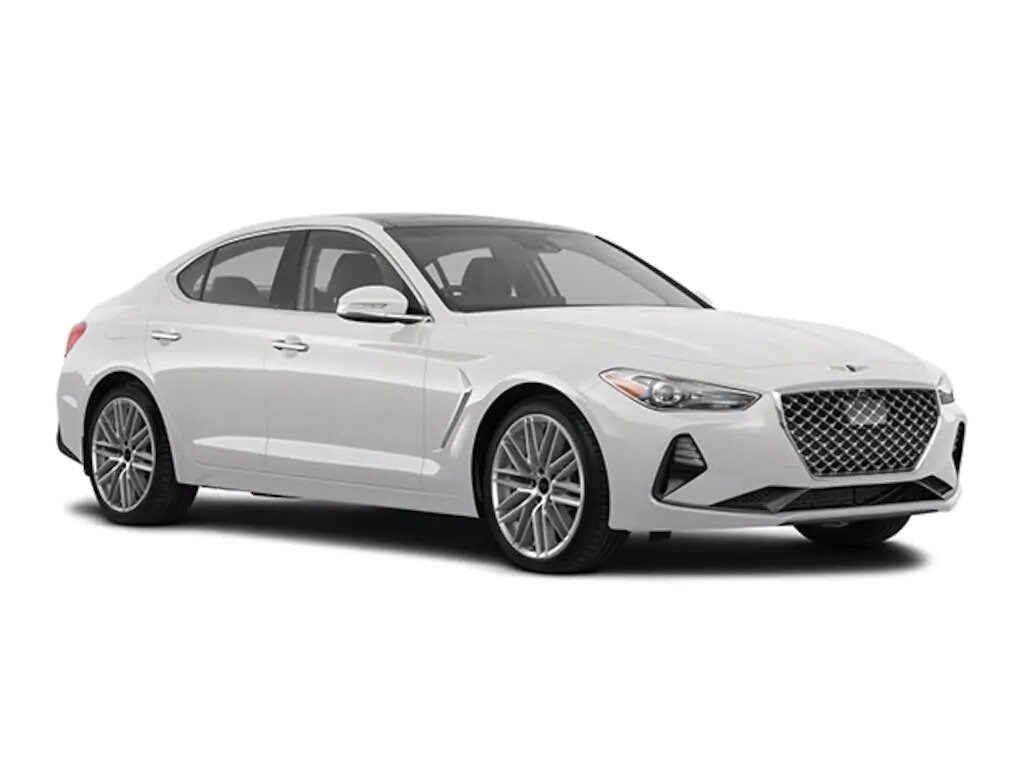 Price, base:
Starting at $36,000
Engine:
252-hp, 2.0-liter turbocharged 4 cylinder
365-hp, 3.3-liter twin-turbocharged V6
0-60:
4.7 seconds
MPG:
22 city / 30 hwy
Seats:
5
Length:
184.4″
Width
72.8 in.
1st row headroom:
39.7
1st row legroom:  
42.6
2nd row headroom: 
36.9
2nd row legroom: 
34.8
Fuel tank size:
15.8 gal
Truck capacity:
11 cu. ft.
Interior benefits:

Quilted leather upholstery
Dual-Zone Automatic Climate Control
8-inch infotainment system
Heated power side mirrors
Wireless charging
Heads up display
Hands-free liftgate
Push-start button

 
Shop Model:
New Genesis G70 For Sale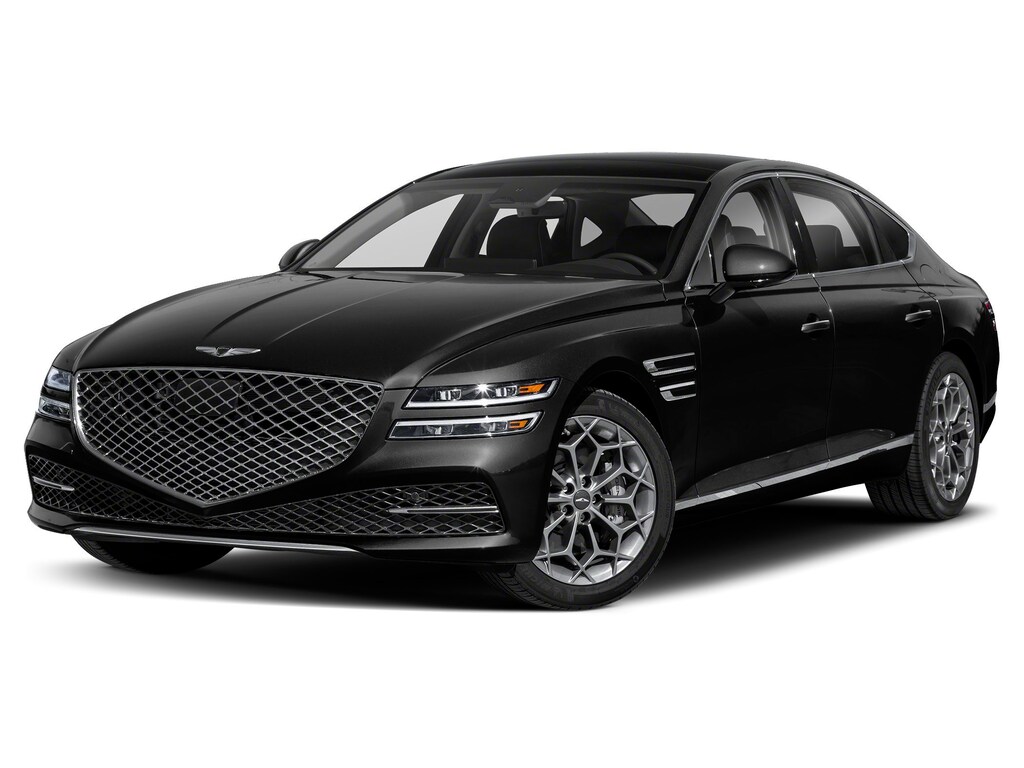 Price, base:
Starting at $47,700
Engine:
300-hp, 2.5-liter Inline-4 cylinder
375-hp, 3.5-liter twin-turbo V6
0-60:
5 seconds
MPG:
19 city / 30 hwy
Seats:
5
Length:
196.5″
Width
75.8 in.
1st row headroom:
41.1
1st row legroom:
45.7
2nd row headroom:
38.4
2nd row legroom:
36.8
Fuel tank size:
18.5 gal
Truck capacity:
16.3 cu. ft.
Interior benefits:

14.5-inch touchscreen display
Voice command integration
Genesis Connected Services
Steering wheel mounted with audio, phone, and cruise controls
GPS with Navigation System
Apple CarPlay and Android Auto
AM/FM/XM radio
12-speaker Premium Audio System

Shop Model:
New Genesis G80 For Sale
---
To Judge a Book by Its Cover
If appearances were everything, then you would know that either model gives you its all, just in different ways. Standing still, the Genesis G70 looks like it's ready to take on the twists no matter where you would find them, including the Hawk's Nest Highway, the Blue Ridge Parkway, or the Pacific Coast Highway. With its definitive downward rake and broad lateral nose, the Genesis G70 is a fastback-inspired machine with plenty of poise for any red carpet affair (if you ever feel like stopping).
The Genesis G80 is instantly recognizable as a proper saloon vehicle that sits back on its haunches, suggesting comfort, composure, and, most of all, class. Sweeping chrome accents frame its stateliness, but perhaps that's the GV80's devastating secret. She is a total sleeper. Double cross her at a traffic light, and you'll soon be treated to her positively vampiric tail end.
As you might expect, you'll find more cabin room to treat your passengers to in the Genesis G80, while the dynamic G70 is a treat that might just be built for you alone. Both come with exquisite leather finishings. Both will offer luxury colors and premium wheels. Both will leave you breathless. You have to find the resolve to choose the one that simply takes your breath away.
Genesis G70 vs. G80 Price Comparison
We're willing to bet that as a kid, you always went for another roll of tickets at the county fair. And why not? You were there for the fun, after all. Similarly, ticket prices will vary slightly depending on which Genesis you prefer admission to.1 Nevertheless, you're bound to create some incredible memories no matter which ride you choose as a favorite.
The Genesis G70 starts at $36,000. Depending on how yours is equipped, you'll pay up to $53,795 if you bring home your G70 with all the winnings from the fair. The Genesis G80, as you might expect, starts slightly higher at $47,700 and tops out at about $69,990. There is much overlap in pricing between these two vehicles based on configuration. To determine your final out-of-pocket cost at the fair, you'll have to drill down what creature comforts you'll want to have with you on every ride. Expect a $20K delta between the Genesis G70 vs. G80 in terms of fully-loaded examples. How will you choose to spend what you saved for a sunny day?
You Must Be "This" Tall to Enter
Unlike the sting of a childhood memory, you won't be turned away from gripping the leather-wrapped wheel of your choice. In fact, we'll encourage you to slide into the driver's seat of either model, so long as it is your favorite. The 2021 Genesis G80 vs. G70 sedans have their differences in terms of power & size, so let's see just how much space is between them.
Which one seems right for you? Who is your victor between the Genesis G70 vs. G80? If you simply cannot decide, this is where one of our dedicated valets can assist. If you'd like an at-home test drive, please let us know when it's most convenient for a private viewing.
Frequently Asked Questions About the G70 vs. G80
Does the G70 or G80 have more cargo space?
The Genesis G70 is a luxury small car, and the Genesis G80 is a luxury midsize car. As the categorization implies, the G80 is a larger vehicle. However we will break down the exact difference in spacing between the two.
The Genesis G70 Trunk: 10.5 cubic feet
The Genesis G80 Trunk: 13.1 cubic feet


The Genesis G70 Passenger Volume: 94 cubic feet
The Genesis G80 Passenger Volume: 104 cubic feet
The head and legroom for both of these vehicles are pretty similar. Overall, if you are looking for a larger luxury sedan, the Genesis G80 is a better choice for you.
What is the main difference between the Genesis G70 and Genesis G80?
Both of these cars offer a lot of the same things. They both have incredible features, upscale interiors, powerful engines, and are among the top-rated luxury cars in the sector. In general, the biggest difference is size, as the Genesis G80 offers more room for people and cargo.
Additionally, the standard features on the Genesis G80 are a little bit of an upgrade. The touchscreen is bigger, there are more USB ports, the sound system has more speakers, and more. Both vehicles offer you incredible luxury. If you want to see the difference for yourself, we invite you to come to our dealership. When you visit us in person, you can sit in both vehicles and test drive them to help you make a more informed decision. At the end of the day, you can't go wrong with either one!
What is the price difference for the G70 and G80?
The Genesis G70 is definitely less expensive than the Genesis G80. The price will also depend on which iteration of the vehicle you get. Below is a breakdown of the MSRPs based on each vehicle and its trims.
Genesis G70 2.0T - starting MSRP of $36,0001
Genesis G70 2.0T 6-Speed Manual - starting MSRP of $38,6001
Genesis G70 3.3T - starting MSRP of $46,2001
Genesis G80 2.5T - starting MSRP of $47,7001
Genesis G80 3.5T - starting MSRP of $59,1001
Additionally, opting for All-Wheel Drive or adding any packages will affect your cost. Our sales and finance team will help you figure out the cost of your new Genesis vehicle based on what features and specs you want on your car.
Genesis of Atlanta Is Your Golden Ticket
The Genesis G70 and G80 differences are slight but also profound. The determining factor as to which one is "better" is your taste. Both will give you incredible performance, superior luxury, and impeccable styling. Another shared attribute between the Genesis G70 vs. G80 is their 3yr/36k mile complimentary maintenance. But it all comes down to the type of driver you are. Will it be a devil-take-all attitude towards precision performance, or will heavenly comfort and grace win the day? Only time will tell, and your Genesis vehicle specialist is here to help you when you're ready. With everything that Genesis has to offer, why miss out on the ride of your life?
---
1MSRP excludes tax, title, license and destination charges. Destination charges may vary. Dealer sets actual price. Vehicles displayed may contain optional equipment at additional cost.
1MSRP excludes tax, title, license and destination charges. Destination charges may vary. Retailer sets actual price. Vehicles displayed may contain optional equipment at additional cost.